So back to musicals;
I am going to try and post one every two weeks. I have a number of shows booked so I need to get started with these.
This fortnights musical is Cabaret. I didn't realise this was an actual show and I went to see one of my favourite youtubers in a small production in Aberdeen.This show is not suitable for younger audiences. This show has comedy, drag, drama and is very thrilling. The whole dynamics play in neatly and build to the emotional finale. The show starts with the host coming in and scaring the living day lights out of the audience. Then he sings the cabaret opening song "Wilkommen" meeting lots of the dancers to the show in their lingerie. And then the show cuts to the to the story of a man entering Germany before World War 2.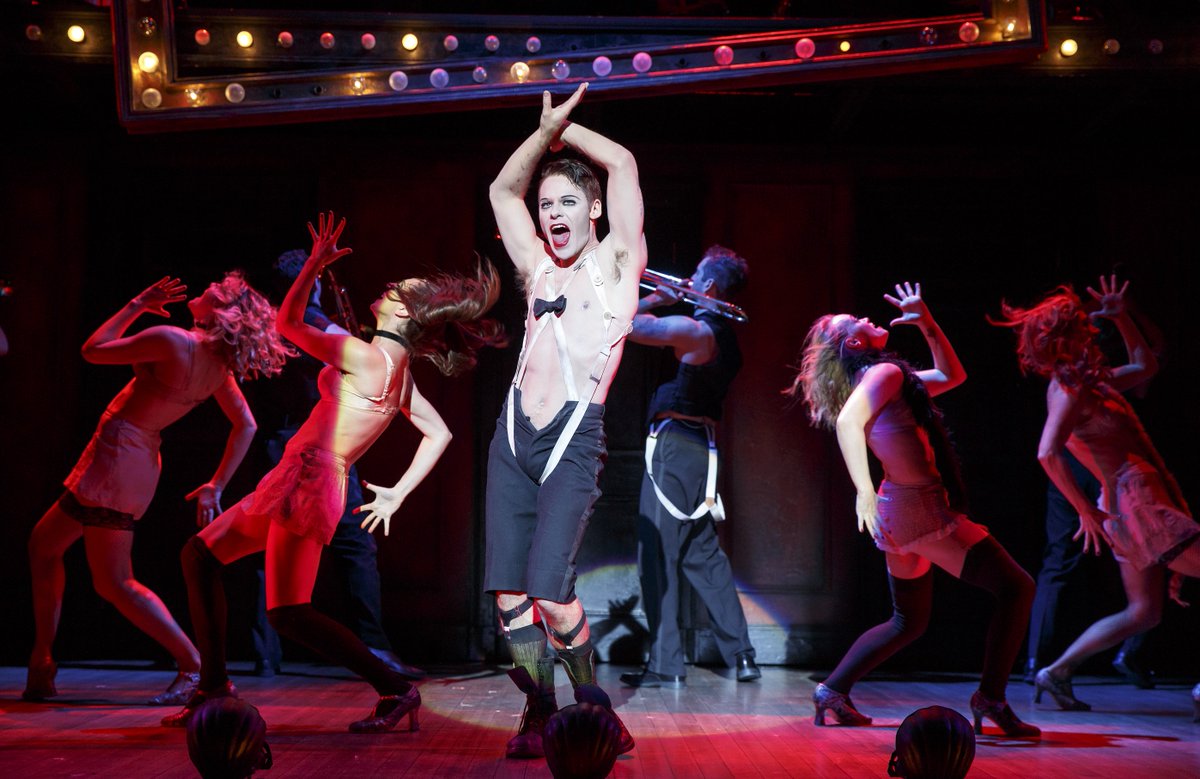 It follows the history of the persecution of Jewish people before the war begins and then into the clearing during the war with neighbours turning against neighbours. The first half of the story is hysterical with the host popping up incredibly unexpectedly. In the Aberdeen production the host popped up and scared the living day lights out of a man in the audience and lost his character from laughing at his reaction. The second half depicts the isolation and social segregation which formed the new movement of Nazi Germany faced by Jews living within the country.
The music is light hearted and comedic but turns dark and disturbing to invoke the story of the Jewish persecution. My favourite song is definitely "2 ladies" where the host has a comedic sketch about having two wives. The laughter leaves as the mood gets darker and darker. When "Cabaret" is sung marks the transition during the performance. This song is iconic and always nailed by who ever is singing it. It does require a lot of belting.
When "Farewell" hits the stage, it is gut wrenching and traumatic. I won't spoil it but prepare to cry and be shocked for the host in the iconic striped pyjamas. Cabaret does not take anything away from the tragedy of the holocaust or in any way make fun of it. It simply covers the open culture of Germany before the Nazi power before really causing the shock and horror of the road that lead to the concentration camps. The show does have a light-hearted tone but brings strong awareness of the horror and mistrust people had to deal with before they were sent away.
It is a wonderful show and maybe very important for the social climate and levels of prejudice and racism which are prevalent in our society today.