With Valentines day behind us I think it is safe to talk about a couple of the most romantic locations in all of Europe. Verona is located in the north of Italy close to Milan and a quick stop on the way to Venice from Florence. Verona is small but sweet. It has a range of culture, history or dramatic scenery to escape from the crowded streets.
In the town centre after a short walk from the city walls which were built to protect the fortress is the town square lying in the shadow of the town roman theatre.
This was originally used for gladiators but it is in such good condition it is used for local concerts. Most of which are standing but it is a great place for music as it gets reverberated around the ancient brick work. The site is also of historical importance which you can get a guided tour around.
Down the street to the right and one left is Juliet Capulet's court yard. Verona is the home of the Capulet and the Montague's set in Shakespeare tragedy Romeo and Juliet. The story is meant to be based of real families that lived and fought within the city. Juliet's court yard has a short archway which is covered in signatures of different couples which have visited. The courtyard has Juliet's balcony which for a small fee you can go up to. But there is also a statue of Juliet and her left breast is rubbed gold as it is meant to grant luck.
Just off from the church court yard is Club Guilette which has a film based off it. Here the secretaries of Juliet reply to love letters left in the court yard or directly deposited to them. The reply very quickly and write very heart felt letters in return giving advice and compassion on Juliet's behalf. You can write to her or email if you want a faster reply. I gave my letter directly and it took two moths to get a reply but I treasure it and mean to rewrite as I don't see myself visiting again very soon.
The church court yard is home to local stalls which sell goods to tourists. Some which are hand made and pristine. Some are slightly cheaper knock off products that you can get in the shops. However, this is a good place to buy smaller items and there are some food stands where you can get Gelato for under two euros.
There are tonnes of restaurants in the centre which are slightly pricier but if you explore the side streets you can find some very cheap alternatives. The vicinity is still in Tuscany so there are plenty of wineries to visit to get out of the town.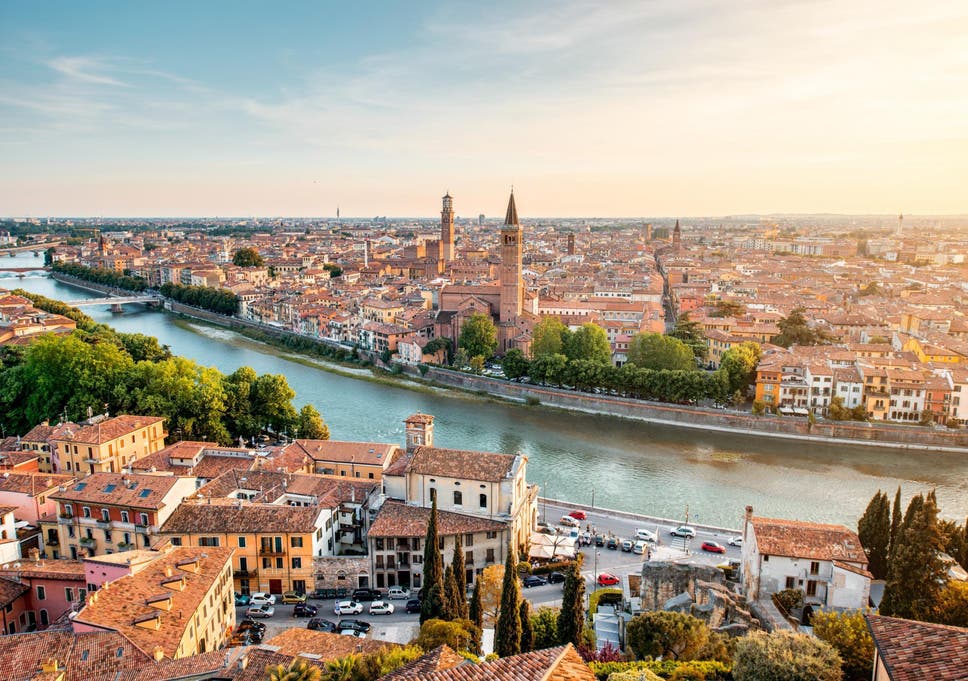 Out of the tourist areas you can find some peaceful secluded spots to get away from the hubbub of the busy streets. There are often coach loads of tourists in the city at any one time so it is nice to get away. If you walk north to the waters edge from the markets you can get a peaceful view of the river. But watch out because the narrow streets can have a mophead around the corner to nearly knock you down. Italians are crazy drivers. I love this city and this is the home of the Lone Swift where the idea came and a lot of the start of the book is described. This town will forever be in my heart and I will return soon.