Miss Saigon is another musical that hit the UK west end stage and has recently toured the country.  It is written and produced by Cameron McIntosh who brought us the incredible Les Miserables. The musical is lesser well known but is renowned for its choreography, visual effects and use of props. The musical is set in Saigon during the Vietnamese war when the country was torn apart and the Americans were fighting communism. A lot of places were set up as whore houses to entertain the troops in hope that they would be able to help get the Vietnamese people a visa out of the war.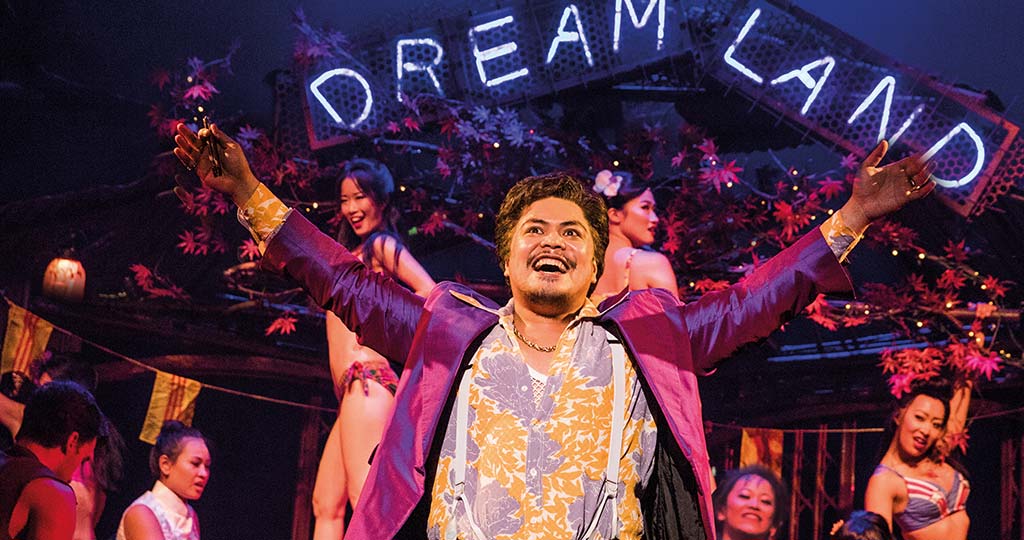 Kim works in one of these bars where she meets Kim an American solider Chris. Chris refuses to take her like the other men in his infantry so they sneak off and spend the night together. Kim has a heart wrenching ballad "I still Believe." The best song in the show by far is the third one performed by Kim and Chris call "Last night of the World." Time moves on the pair of them are separated and Kim refuses to go away with her ex as the Americans retreat. The base gets shut down as the Vietnamese people beg to be taken away.

Chris hands out of a helicopter which is incredibly authentic looking for Kim but leaves and the pair are separated. After three years Vietnam is very different. There is the march of the red army. The choreography and costumes are incredible for this scene and Kim's ex is a lead soldier. He meets Kim but she refuses to go with him to protect her son whose father is Chris. I will leave the rest of the story for you to find out for yourself if you get a chance to go and see this production.
The highlight of the show is the engineer who runs the brothel and then has several numbers in which he gets up to a lot of antics with crazy props. The American Dream is his highlight of the show and incredibly funny.
This show is less well known. I thoroughly enjoyed it but I don't think it is going to be around for much longer. I hope it makes its way back to the west end so that more people can get to see it. It has a completely different story compared to other musicals and really tells the story of the harsh conditions of the Vietnamese war. Which for some such as I may not have been made aware of without this production.