Ever get a feeling like you know there is a bit of magic and starlight around someone. Ever clocked on and think that someone might just have potential. Ever thought this about more than one person? Imagine if all those stars got together to make a supernova. Well I present to you the Cardinals.
This group was only announced on the last Monday in June, but I think they are going to produce some amazing things. Before I get into the details, let me introduce you to the four members;
Ramin Karimloo;
If you have been following the lone swift blogs for a while then you will remember me talking about Ramin as Gleb and the Phantom. Ramin has been in the industry for a long time and has played several leading rolls in the west end and Broadway including Enjorlas, Jean Valjean, Raoul and the Phantom. There is so much I could tell you about this actor. The power that comes from his voice can reach every corner of a theatre. The depth of the emotion he empathises has never once failed to bring me to tears when I have had the pleasure of hearing him sing. Not to mention he is also a lovely guy.
Celinde Schoenmaker
Celinde is a stunningly beautiful Dutch singer who made her debut in the west end playing Fantine in Les Mis in 2013. She played Christine in the Phantom of the Opera alongside Ben who I will talk about later. If you don't know how much I LOVE Ben and Celinde together, go have a look at my review of the Phantom in the west end. Since finishing Phantom, she has appeared in a few other productions including the BBC proms special of Bernstein's "On the Town" when she reunited with Nadim Naaman (Raoul). I loved their version of "Carried Away". She was also in Rocket man earlier this year. You might recognise this woman for her beautiful long blonde hair which totally matches her sunny personality. She is also best friends with Carrie Hope Fletcher who played Eponine while Celinde played Fantine. She has appeared on Carries YouTube channel. Celinde has such depth to her voice but she also has a sassy side which comes out in her characters to draw you in and help you fall in love with her and her role.
Carrie Hope Fletcher
If you aren't aware of Carrie Hope Fletcher and her talent, where have you been? She was in Mary Poppins and Chitty when she was young but came back to the West End as Eponine in 2013. She is the longest running actress ever to have played Eponine and has also been cast as Truly Scrumptious, Wednesday Adams and Veronica in Heathers.  Check out the reviews page for more information. Carrie is also a published author, youtuber and all-round amazing human being. I have followed her for many years and I admire her passion, work ethic and her inner strength as she has blossomed into the amazing woman she is today. Her passion is simply to sing and enjoy herself. Her voice is one of the most powerful on the stage and is brought forward by her amazing acting skills.
Ben Forster
Finally, is Ben Forster. Ben has been in the West End in since winning ITV's superstar to play the lead in Jesus Christ Superstar. He has gone on to play Magaldi in Evita, Buddy in Elf the Musical and the Phantom. I had the pleasure of having him as my first Phantom when I first saw the show in 2016. He will forever be my Phantom. Not only is he a lovely person but he is hilarious, quirky and best of all himself. He played Brad in Rocky Horror Live which is available to watch on YouTube and he had me in hysterics. His talents are endless and will always surprise you with the power and range of his voice. As the phantom he sold the emotion and turmoil of the Phantom and made me return to the show several times. I had a couple of chances to meet him including last night at his own show, but that story is for another time.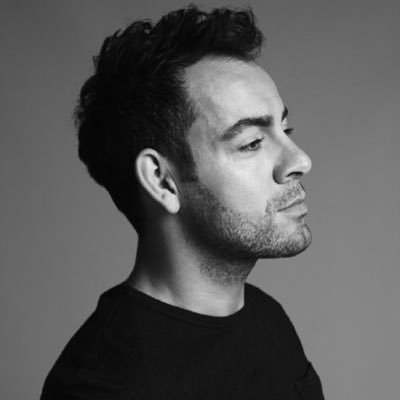 At the start of this year after Ramin's tour, which I will also be talking about at a later post, the four of them started to get together and hinting on Instagram of something special to come. There was a short video without sound of them singing and more teasing but yesterday day afternoon at the Royal Haymarket theatre they finally got together to sing in public.
Ben brought them on stage and announced that they were going to form a group called "The Cardinals". (Maybe they are fans of the musketeers?). A group which is going to reimagine songs they love including musicals and who know what else they will transform. They sang three songs, "I dreamed a dream (Les Mis), Shallow (A star is Born) and the other I didn't recognise, and I haven't had a chance to find it. If anyone knows can you let me know.
They had a soulful approach on "I dreamed a dream" which sent shivers down my spine. You could see the smiles shared by Celinde and Carrie as Celinde played Fantine and Carrie is playing the role this autumn in the concert version of Les Mis as the Queens theatre gets repaired. (I can't wait!) Ramin and Ben brought in the lower notes to harmonise in a new way I have never heard of "I dreamed a dream". Their rendition was simply beautiful. (I will tell you about the second song once I find out what it was!)
They also covered "Shallow" by A Star is Born which came out last autumn with Lady Gaga and Bradley Cooper. I hope they get to hear the cover of Shallow because I adore this song even more now. They started slowly and built the song up until we were on the edge of our seats. But my god when the harmonising of the four voices hit the climax of the song and the final verse my heart just flew. These guys created magic yesterday in the Royal Haymarket. The power and emotion was unlike anything I have heard on stage. I had to stop crying or the memory would just become too blurry from my tears of pure joy.
I know this post is out of the schedule, but I wanted to be one of the first ones to get in there to tell the world about them. I love each of these actors and their work. The fact that they have come together to make new music seems too good to be true. I think these four as a group will do amazing things and everyone should hear about them. Take my word for it, these guys are going to be the ones to watch and I hope that I will be able to see the magic happen.