The Netherlands is this make believe where Peter Pan and Tinkerbell come from. (Joey, Friends)
Well it might be if you find yourself in Amsterdam's red-light district in one of the weed bars. This city is famous for its tolerance of all things weed and sex brings in hoards of tourists. But there is so much more to this city. Let's save the red-light district to the end.

Amsterdam is one of the cleanest safest cities' I have ever been too. The city is made up of lots of canals which wind their way through the city. It is well worth taking a ride on a boat or even a peddle-o to get a good look around the city. Though don't underestimate the size of the city. The centre is a much bigger than you would expect. If you aren't going to take public transport and walk then it can be a lot of walking.
The city is rich with history and some of the most important stories it processes is Anne Frank. She was a Jew whose family hid in a tiny attic in Amsterdam. She kept a diary while she was growing up which gave a detailed insight into her life and the terrifying ordeal of being in hiding. If you are going to visit her house you do need to book in advance. Her house is being done up and is open in time for summer to make the experience even better. This is one of the more popular sights.
Holland is also very famous for its artists. Van Gogh lived in the mid nineteenth century and suffered from depression. He turned his pain into exquisite beauty of impressionist art. There is countless famous picture but the one you might remember most of all is Starry night. Unfortunately, this is help in MOMA in New York. Amsterdam has an entire gallery dedicated to Van Gogh, containing a lot of portraits and his famous sunflowers. The museum has a lot of his personal affects which were left by his family. These contain letters and insights to his troubled life. He committed suicide in his 30s and his story touches anyone who hears it. Van Gogh is perhaps the most famous impressionist in history and this is the largest gallery dedicated to him.
Holland is also famous for its tulips, bicycles, windmills and clogs. There are opportunities to enjoy these within the city at the large flower markets. But I would recommend getting out of the city and seeing the countryside by bike. Clogs are made of a wood which does not rot away from getting wet. They are traditionally worn in the wet fields and are very good for your feet.
When I think of Holland, I don't particularly picture any food from Holland but Amsterdam has some of the nicest bakeries and an amazing Chinese right by the water. There aren't a lot of hotels which are reasonable in the peak season and those close to the red-light district are going to be full of those in search of a party. So, I would recommend looking for accommodation just out of the city.
Now for the most famous part of Amsterdam; The red-light district.
This is a funny place. There are crazy windows with all different kinds of women and men in them. There is a strict no pictures rule. You can see guys going in and out and the area really isn't catered for women. I was pretty creeped out to be honest. The red-light district has a church right next to it where the prostitutes could go and pray and then go back to work which is quite funny. There is a lane called skinny alley which is about half a metre wide which has thin girls and fat alley which has curvier girls.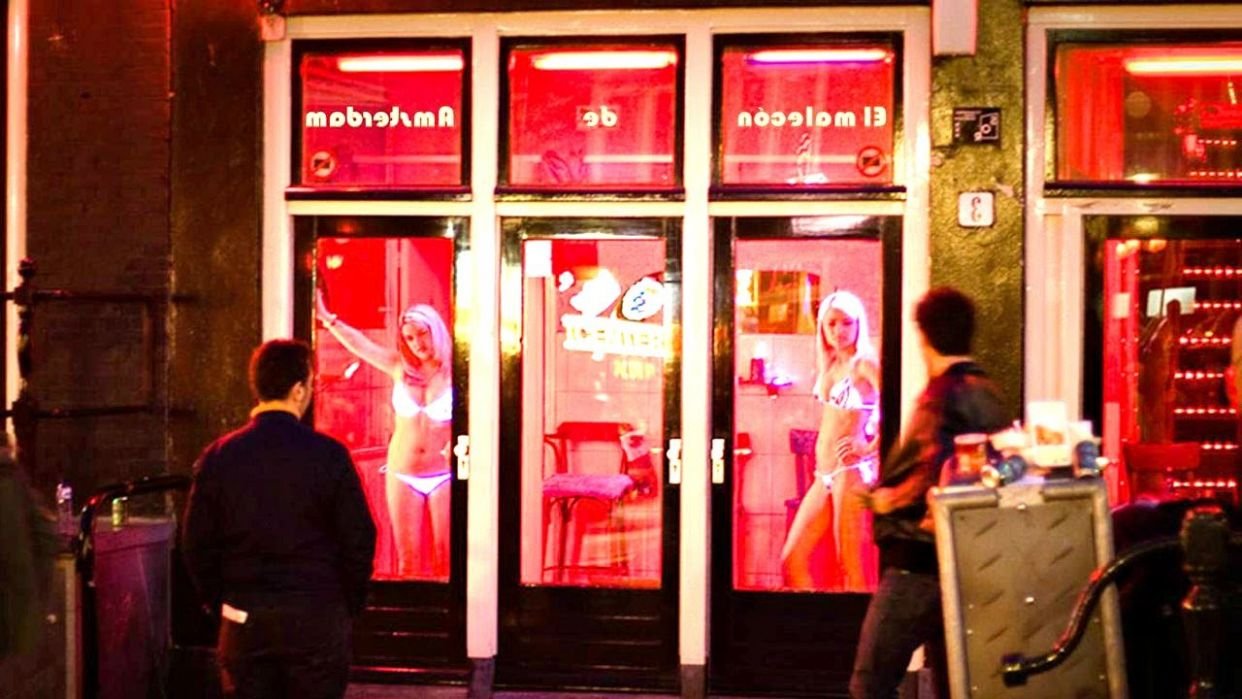 The red-light district is also home to the weed bars. This is the best place to try it out as you know what you are getting in a safe environment. You can have cakes or joints. If you aren't a normal user like me, I would recommend half a weak space cake and see how you feel. If you want more then be careful. The only tourist traps are the colourful munchies shops which lure you in and make you eat amazing food. I have so many stories about Amsterdam but I am going to save it for a confessional. Go see this city.