From mischief theatre who created the magical the play that goes wrong comes a comedy about a bank robbery, the sister play. This show has taken Britain and America by storm as it is not only hilarious it has some incredibly clever artistic effects which you will not have seen before. Mischief theatre have created a new genre of theatre and I really hope that they keep it coming. I saw the tour version in Glasgow last November as a surprise present for my friend and it was the perfect thing to take her to. It has romance, twists, comedy and trouble.
I'm wondering whether I should give this the full breakdown just or keep it short so as not to provide any spoilers. So, I am just putting in a warning there might be spoilers so if you want to go and see it maybe don't read this full review but I like to get into it. The story follows Caprice who tricks men into sending her money but falls for Sam and the pair start dating. But on the night that they start to get busy, Caprices boyfriend escapes from jail and comes to her place to hide out.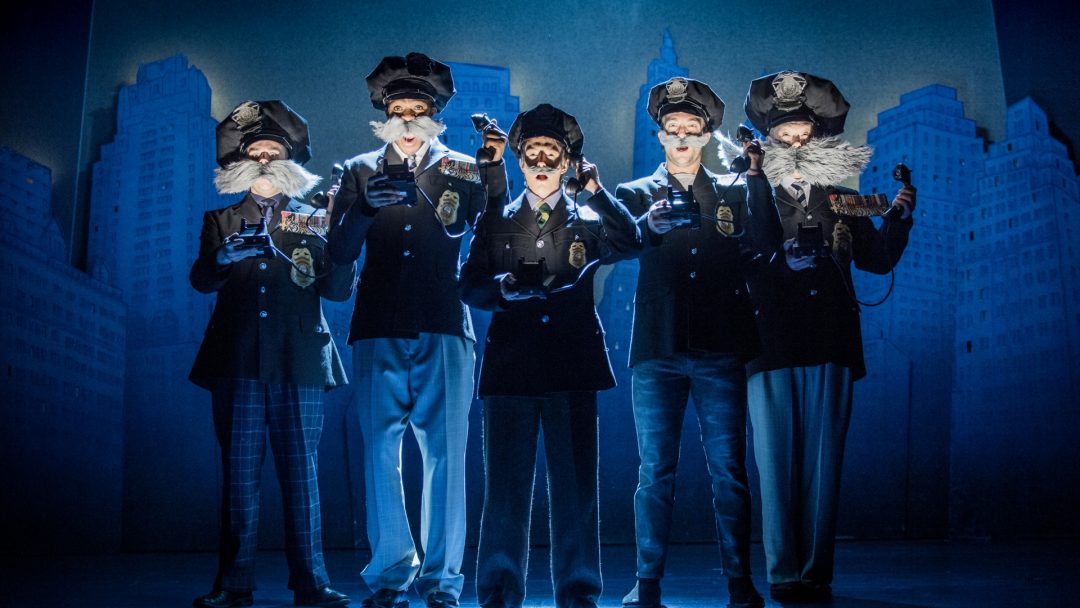 This is followed by an incredibly funny skit between the three of them and the choreography is impeccable. They concoct a plan to steal a diamond from the local bank but as you can guess, it really doesn't go to plan. This is when the clever theatre effects come in. They have an aerial view of the office floor which involves people strapped into the wall and having to act. The comedic timing is priceless and the whole effect incredibly funny.
They also have the actors hanging from the ceiling stealing the diamond which involves some complicated and nervous choreography that works really well. I'm actually jealous because it looks like so much fun, though I might need to get over my fear of heights. Hats off to the writers and actors who came up with this concept.
A comedy about a bank robbery is amazing and defiantly worth seeing. I would say I prefer the play that goes wrong but I would not be opposed to going to see this in the theatre again if someone asked me to go. It is full of clever visual effects and sketches which will have you laughing in your seat. It is also suitable for children. You would be crazy to not enjoy this play. I am also very excited because mischief theatre is releasing a new production call Groan ups this month which I cannot wait to see! This theatre group is doing great things so please don't stop!