Lock Down interviews with Phantom cast members.
Recently Movies to Musicals which is a philharmonic group based in Scotland has been raising money for charity for having nearly daily interviews with different actors, performers, dancers, directors and even drag artists have been coming online for Facebook lives. All to raise money for the charity acting with others which is featured here https://www.crowdfunder.co.uk/raise-money-for-young-talented-performers?fbclid=IwAR0T_oNzlBFC-aUtB_OjxELXpgdoiYw5sm73qkTRHjFU9kXbEL6zlWxUSv0.
I watched a few and then looked at the listing and saw that there was going to be a lot of phantom actors in the line-up. Unlike normal interviews theses were live and interactive so you could ask questions directly and get a good answer. As you know I am a big fan of Phantom and I have been seriously missing my happy place. March and April were such big Phantom months so this month I asked all the cast different members from different productions. Some questions were very serious and then there's my questions. Check them out below asked for your entertainment and to fuel my obsession!
First session was with Luke McCall who was the Phantom Understudy and my second Phantom I ever saw in 2016. He was the youngest phantom actor and now playing Courfeyrac in Les Mis but has gone on a Jean Valjean.
I was a little cringy in this session:
I asked has he had any stage mishaps in phantom?
During a performance when he got off the boat. He dropped his mask and it landed across the stage. He had to try and scoop it up but accidentally kicked his mask into the wings and had to chase it down and get it back on before his next line.
Lara Martins who has been my Carlotta including in the Greece production.
Has she ever had a stage mishap?
Right before she was singing "Think of me" she started choking on her own saliva and had a bit of a fright. Instead of singing she did some choreography around the stage. When the scene ended. She had to come off the show for the night. It hurt and her swing had to get into costume very quickly to cover.
What was her favourite part of Phantom to perform?
Lara's favourite was prima donna. The music and chorography were amazing.
What was her favourite costume?
She loved all the costumes from Athens especially.
She laughed when I asked was it hard to sing in a corset?
It was strange to start with because it stops your ribs expanding. Sometimes she had to tell the dresser to stop tightening it so she could breathe. Lara sang in a corset until she was 7 months pregnant but she gets used to it. wow hats off for that!
Had she ever been in a production of Carmen? (My fave opera)
She had played Frascati? As it suited her voice but her voice wasn't suited for the lead. She would love to sing some of the arias though.
Kelly Mathison
Kelly replaced Celinde as the principle Christine. I had no idea she was Scottish! So much talent and I fell in love with her during the session.
How did she get the role of Christine?
A bit of luck. She didn't aim for the role but she went through the audition process and landed the role.
Was she allowed to put her own spin on the Think of Me Cadenza?
She was allowed to take it on her own journey on the cadenza but it's a bit of a mix of her and the productions.
Has she had any stage mishaps?
She laughed as if recalling a painful memory. She has so many, fallen, over, forgotten lines. Her costume came off and Raoul had to button her up. Ripped on the props. She had to hold it together and get the wardrobe to stitch it back together.
What was her favourite part to perform?
The transition to wishing you were somehow here again.
Who was her favourite Phantom?
She apologised to the other Phantoms and said Ben Lewis as he had gone on the journey from the start with her.
Nadim Naaman
Nadim has been and forever will be my favourite Raoul. I would love to see him perform again. Not only that but he has written a musical Broken Wings that has the most stunning soundtrack and is currently working on a new one called Rumi.
What was his favourite costume?
The over coat in the roof scene and the as it swirled and it was so heavy
What role did he want to play?
One of the jersey boys but was too short for one of the rolls.
What is a duke box show would he like to be in?
He might be in the dad in mamma mia one day.
What was Rumi about?
Rumi was a poet from middle ages in Persia. He was very spiritual grew to be famous. The he prices of fame had on his family. The friendship he formed with Champs and became equal with his teacher and followers didn't like him and the knock-on effect as his life changed through their association.
Would he still support Raoul if he played the Phantom?
Raoul gives Christine everything but the phantom was isolated and living with her would be a bad idea. Good job if the audience feels pain for the phantom but it's a bad idea for a young woman to spend her life with him. Wants the challenge of the audience feeling bad for you but make them route for him at the same time.
Was there a difference between the atmospheres of the Phantom and English audiences?
Atmosphere the different production, performing in English and not Greek. Had a harder time and translate or read the subtitles. Less laughter for the managers and Carlotta for the funny bits but the dramatic scenes had more impact of the audience. It was the first ever cast for the phantom in Greece was very special. Then it all change; went home for a day then had to go and get the stuff. Greece called it earlier so hopefully they will be able to return.
What was his favourite theatre to perform in?
The royal theatre royal Haymarket.
What other shows did he want to be in?
Wanted to be in les mis since was a teenager. He'd had a few auditions before.
How to get a musical you have written noticed and produced?
get musical to be notice write it about something that hasn't been done before. Most are set in North America or in Europe. Classic novels and Victorian stories, romance cycles in New York. Things have been done a lot but it's a harder to get it noticed.
Write about something someone hasn't done, six, hamilton. This will make it get off its leg faster. SOMETHING NEW. Ensure that you connect with and can visualise it. Know about the subject and invest a lot of time in it!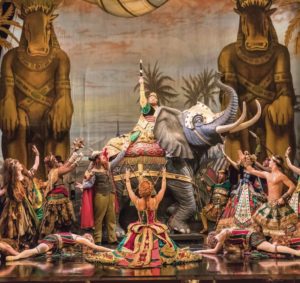 Paul Ettore who plays Pianggi – I missed most of his interview but I got to ask one question.
What is his favourite part to sing in Phantom?
He finds great joy in singing the aria at the start of the show but there is always a lot of pressure from it.
This was just a little bit of fun to do during the lockdown. All the actors are so lovely and this is such a good way of getting to interact without feeling bad about maybe going to stage door. Check out movies to musicals as they have people lined up every day!