What can I say? It's amazing to be able to get back to the theatre and it feels incredible to be able to get into a matinee that is fully booked. The Empire theatre in Liverpool has an amazing layout and really affordable tickets. The theatre is open, airy with a wide and raised stage so even those in the front row won't be interrupted by the conductor's head bobbing over the stage.
There is no secret to the story of heathers. Veronica goes with the popular Heathers and meets JD and together they kill three people but after Veronica breaks up with JD, she has to stop him before he kills everyone. If you want to see the full break down make sure to check out the heathers post from 3 YEARS ago! How time has flown and not at the same time.
This post was actually meant to be last week but the performances were postponed due to the cast having to isolate. Please if you are going to the theatre for the foreseeable future, please don't go to stage door. Tweet them your thoughts, wave if you see them but let them be. In the theatre, please wear a mask, winter is coming it will be fine once you are settled. But back to the performance,
As the lights dimmed the atmosphere was electric and you could feel the energy of the crowd. The curtain lifted and the live music started playing giving me that rush I don't think I have felt in so long. May Tether stepped out onto the stage making her debut as Veronica. This girl was hysterical, you could barely believe that she was making her debut. I loved her portrayal all energy and power in her voice. She did not need that microphone! I hope she felt empowered by I say no and Dead girl walking!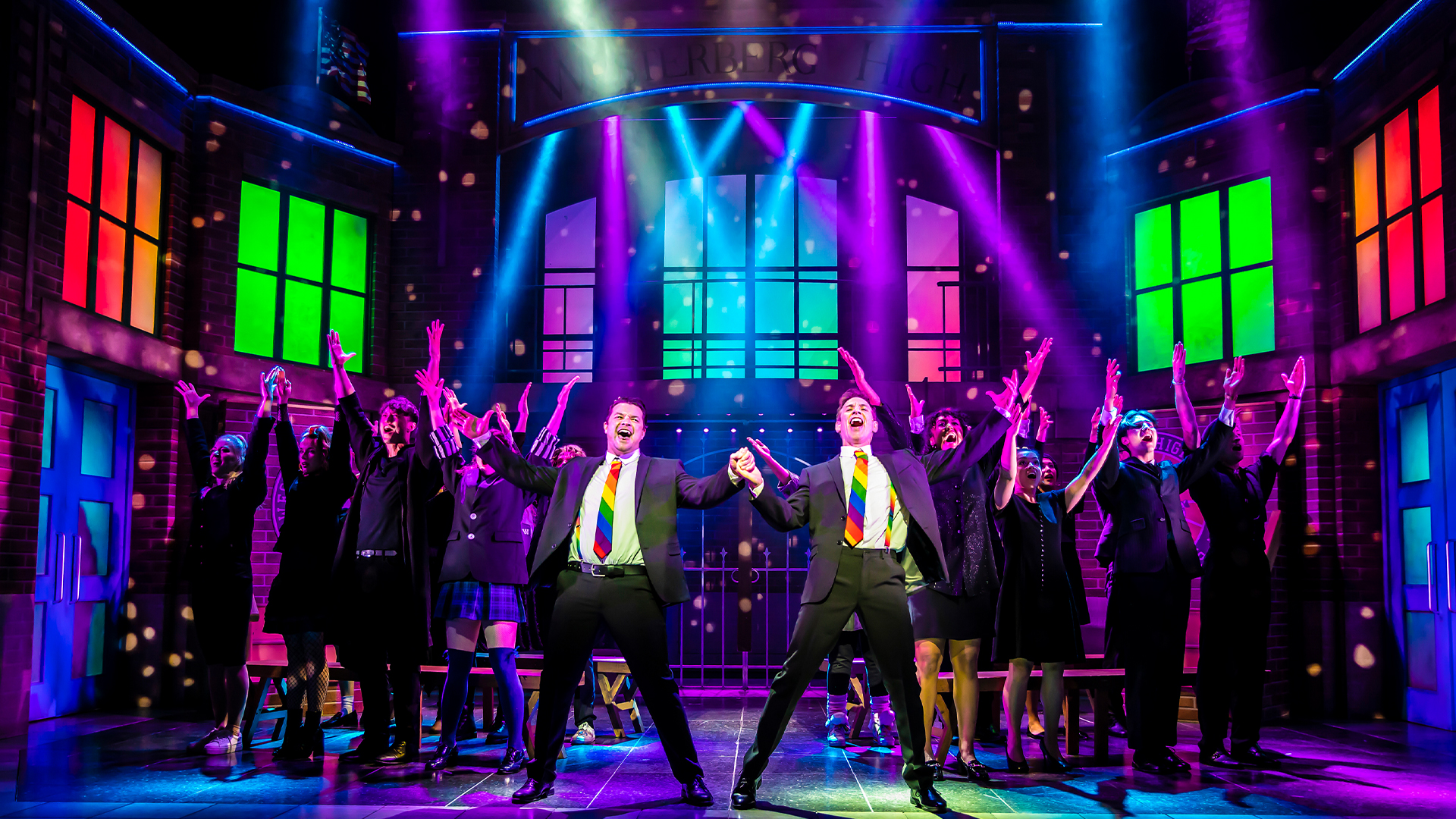 Simon Gordon played JD, after seeing Jamie Muscato playing the role 3 years ago, I always remember what a psycho JD is. But in this version Simon portrayed the emotion even stronger and made you feel for him throughout the show. I love the touch of "our Love is God," where he growled at Veronica to join in. His voice was beautiful as well, I could imagine him in a musical singing a love ballad to someone and casting a spell over the audience.
The heathers; wow Maddison Firth playing Heather Chandler really was a mythic bitch but she was also very funny. That girl had the killer gaze and the moves to make everyone to feel intimidated. Portraying this using just body language and choreography is amazing. She stole the show with Candy Store. I didn't realise that the female cast join in at the same time which was an interesting development.
Heather Duke and McNamara were played by Merryl Ansah and Lizzy Parker. Both had the most incredible outfits. I really want to know where heather Duke's blazer is from. The costume change was incredible and Merryl blew away never shut up again. Lizzy was a sweet Heather Mac and again I loved the blazer. Lizzy really showed her softer side during the second half and belted out the verse of a Lifeboat which I don't think that anyone was expecting.
As for the rest of the cast. It was so fun, smart and the cast are always so energetic especially for such an incredibly active role. Heads up to Ram and Kurt (Rory Phlean and Liam Doyle who is dating Jody Steele!!) (I was mesmerized by Ram!), close up it was so funny and the physical comedy was incredible. They kept up such a high energy throughout the show but so did the rest of the cast. Can't forget Mhairi Angus as Martha, she was so lovely and her voice was amazing. I loved the whole show. The energy was amazing, I'm so happy it came back even after all this time and I can't wait to go see it for its final performance at the Haymarket but who knows if we might get a chance to see it in Scotland.